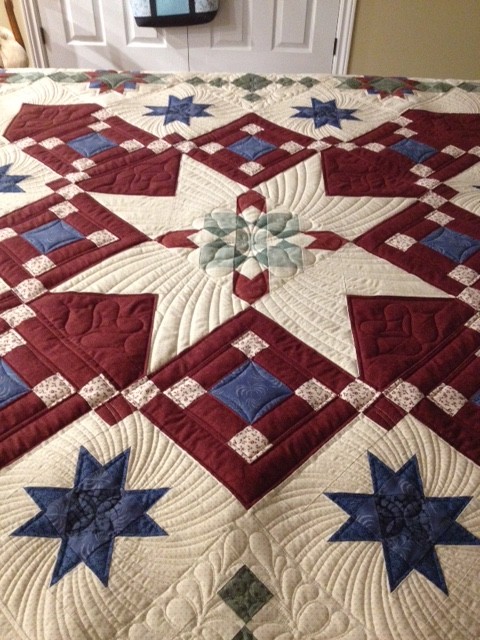 It's hard to recall when I first learned to sew, what I remember is a childhood full of crafts and creativity, including sewing.
I come from a list of crafty ladies starting with my Paternal Grandmother, who was a gifted seamstress and knitter by hobby. We would often joke about the speed of her knitting needles and how she actually just hit the needles together to produce beautiful knitting. One of her most prized creations was a dress she smocked for me which will forever be etched in history due to a photograph taken when I was four years old.
My Maternal Grandmother had a way of making everything homemade seem special, even the small things. From her love of artificial flowers, to her hand cut paper snowflakes and her custom-made birthday cakes. I remember every occasion was decorated and celebrated so large. Kim 4 years old
Lastly my Mother, who spent her teen years making her own clothes…I recall hearing about a lot of suede and fringe. After I was born this switched to the making of doll clothes for my dolls, as well as various household creations. My mom is also the keeper of many of my 'reject' sewing projects collected over the years.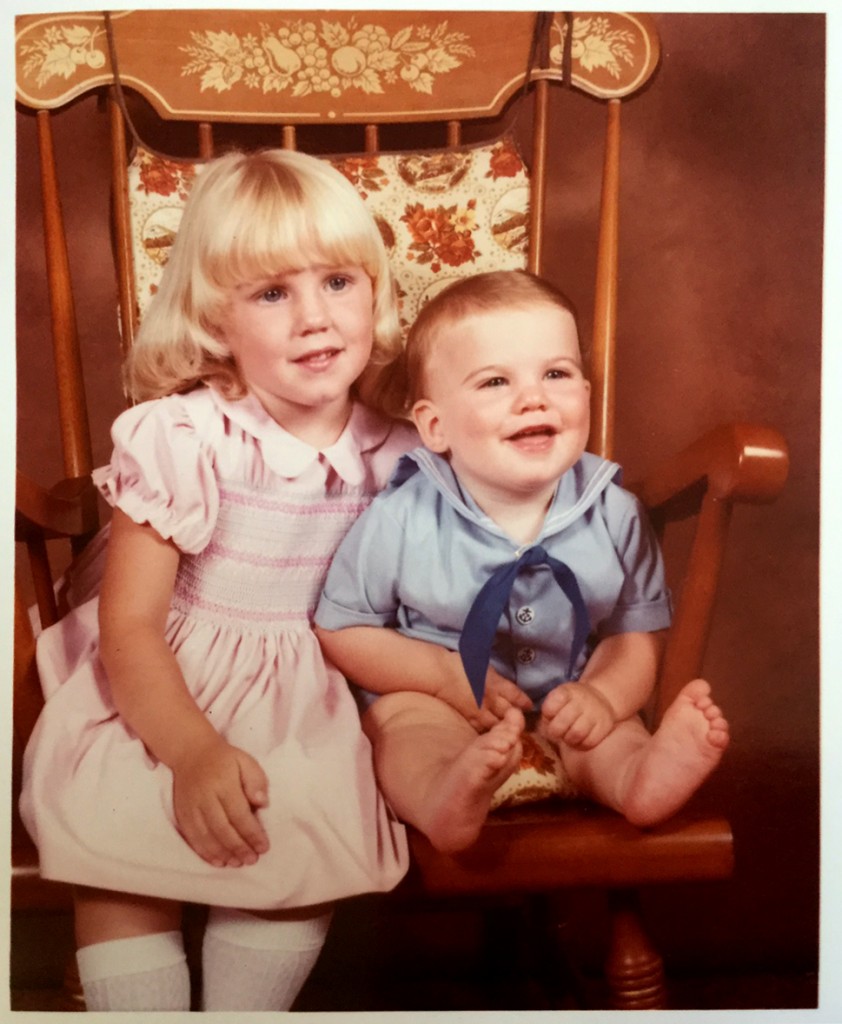 It wasn't until after I got married and moved to the country that my quilting addiction set in. To me quilting always had a 'country' vibe, so when in the country do as others do and quilt! I learned after taking my first course that this was in fact false and quilting was so much more than just country. The possibilities are endless.
I have met some wonderful teachers/mentors/friends to learn from and continue to learn each day. A special thank you to JB who taught me the love of tiny fabric pieces. No piece is too small to be quilted. Her love for quilting and attention to detail has made me a better quilter. And EK, for her welcoming quilt shop and beautiful fabrics. Her shop always has what I need whether it is the perfect colour combo, an answer to a tricky technical question or simply just a friendly smile.
My biggest supporter is and will always be my husband Thomas, who purchased me my first 'quilting' machine after my original Kenmore, which I received as a high school graduation present, was no longer doing the job. I recall saying "I need the right tools for the job", which is something I have heard him repeat over and over again. That year under the Christmas tree was my first ever Janome. To this day he is probably the only person who has asked a sales person "how much horsepower does this make"!! Of course even he outdid himself when he again surprised me with my dream machine, my Gammill Statler Stitcher.
And this is really where the story begins…
Happy Quilting,
Kim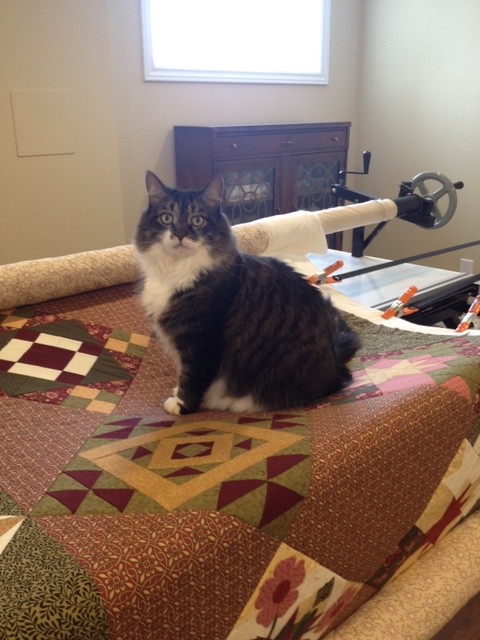 Although every effort is made to keep my studio free of cat fur, sometimes you turn your back just for a minute and this happens!! Lucky for me this particular quilt was my own "Extreme Sampler".